A large number of corneal blind people are needlessly blind because they are not able to get a cornea for transplant. The tragedy is that hundreds of corneas are wasted on reaching the Cremation ground due to lack of awareness that these corneas can give a new lease of life and hope to the needy. Thus, it is our endeavour to make everyone aware so that people from all walks of life understand this Social Commitment and positively respond to Eye Donation.
Therefore throughout the year awareness activities are undertaken such as, contacting various social groups, schools, organizations and public at large.
Towards this end every year awareness Fortnight is celebrated globally from 25 August to 8 September. In this fortnight major events are as under:
Seeking blessings of the Almighty at Ganesh Temple followed by Awareness Programme.
Awareness among Religious Groups and Social Groups.
Lecture cum Presentation followed by Interactive Session at Police Academy at Jaipur and various police stations.
Awareness Programme at Ophthalmology Department and interactive session with Jurists of SMS Hospital Jaipur.
Lecture cum Power Point Presentation at leading Colleges of Rajasthan.
Press Conference discussions by experts in TV programmes, Radio Talks.
The closing ceremony of the Awareness Fortnight is held on 8th September every year by planting trees in the memory of eye donors in the 'Netradan Smiriti Van' created by JDA in the Central Park Jaipur. Besides the donors and the recipients senior dignitaries of Rajasthan 
Government     actively participate in the event.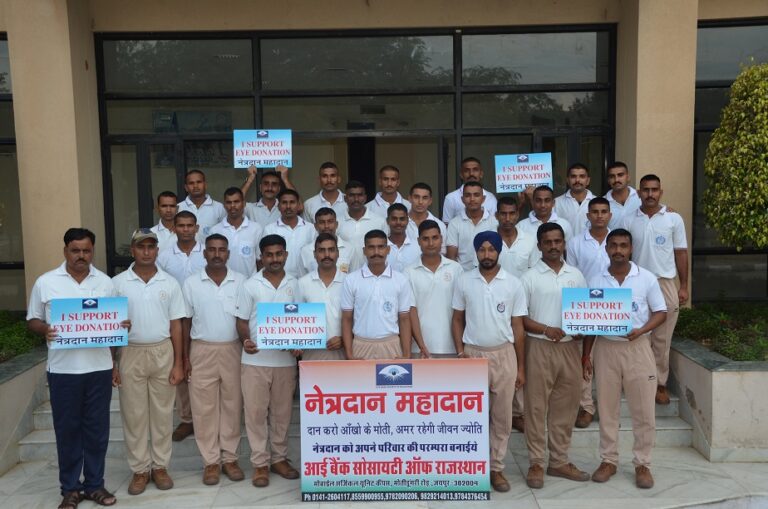 Fortnight Activity at RPA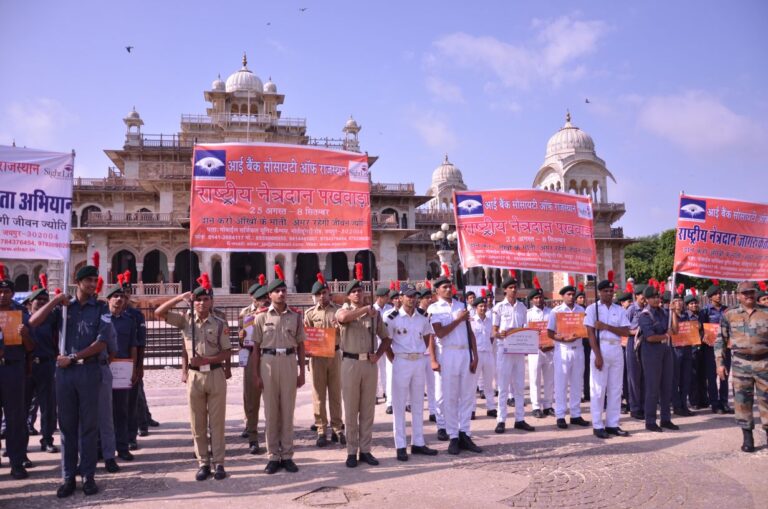 Eye donation awareness ; NCC RALLY